Commercial Locksmith
Your commercial needs can range from installing high-security door vault locks to regular maintenance of storefront operations. Your commercial vehicles can get roadside assistance through our Pros On Call service. Whatever you need, we will provide it for you. Your commercial locksmith needs are the first priority for us.
Storefront Security
You can get regular or high-level storefront security for your business. We install, repair, replace, and upgrade locks for your storefront business and your warehouse operations.
Employee Lockouts 
Do one or more of your employees get locked out on a regular basis? We can provide localized security access just for them and we can also provide additional access ports for your employees to gain one-time or limited-area access to their workstations in the evening if they need to go back for something. Passcodes and security system are also available.
Master Key Changes 
If a disgruntled employee or former employee is causing trouble for you, then you can supervise their access, limit their access, or turn their access off completely with changes to your master key system. Implement a brand new system for your current employees so that changes to the system are not allowed or even known.
Commercial and Warehouse Lock Repair
Warehouse security is the number one priority for businesses that want only the best out of their security systems. You can implement a double-access system where only supervisors have access to both levels of access and they directly authorize access to other employees on the second tier of security. This prevents warehouse workers from being able to get into your facility all by themselves.
Reinforcement of Twisted Key Systems 
If past break-ins have been a problem, we can repair systems that have been twisted, convoluted, or manipulated in any way. We can help you implement brand new procedures and formally document intruders for the police. This not only stops the current problem but it also prevents future repeats by taking pictures or video of the intruders. This solidifies the case for police reports and it keeps repeat offenders completely at bay.
Anti-theft Locking Mechanisms 
Perhaps you have used physical locks in the past. These can be broken with high-end bolt cutters. You can implement locking mechanisms which are embedded in the door, wall, warehouse door, etc. which will prevent thieves from breaking in with physical force. Blue-collar criminals should be easily eliminated in all of your security protocols.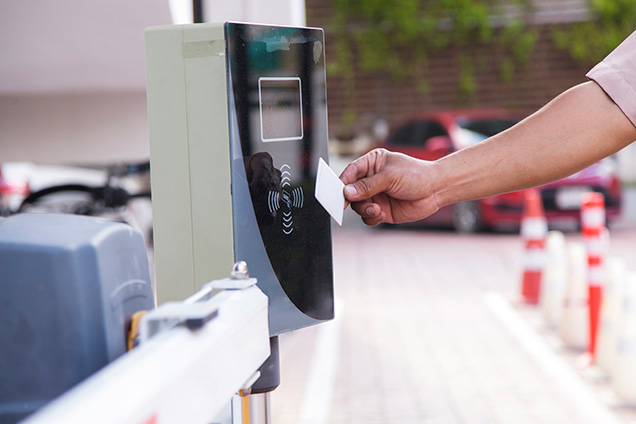 Key Card Systems
Key card systems are the easiest way for businesses to secure their premises and even have their site attached to a 24/7 security company. Whether or not you use a security company, as well, you can still get a lot of use out of a key card system.
Employee Record Keeping 
This is a great way to actually keep track of an employee system of 10 or more people. See who comes into work and when. Observe if anybody checks in early or checks out late. Watch to see if old key cards from ex-employees were attempted since those key cards were deactivated.
After-Hours Key Usage 
Another reason to use an employee key card system is to observe after-hours access. Is someone coming back to work late in their office? Has a key card been used when that employee is on vacation? Your security can be compromised in many different ways.
If you are looking for a commercial locksmith, then San Marcos Locksmith is the right one for you. Call us today to schedule a consultation.
Immediate Commercial Vehicle Help and Repair
Do you have a trucking service, a delivery service, or packaging and shipping services? Your commercial vehicles are assets owned by your business, and they should be just as secure as your buildings. Our Pros On Call services will take care of your vehicles when they are out on the highway. Our locksmithing services will take care of securing these vehicles as much as humanly possible.
High-Level Security for Valuable Cargo Vehicles 
If you are a security company or you transport valuable cargo such as cash, jewels, paintings, and other insurable items, you will want high-security options for all of your commercial vehicles. You will need a high-end commercial locksmith company like San Marcos Locksmith to get all of your commercial vehicles all vaulted up.
Commercial Vehicle Lock Repair 
If any of your vehicles are broken into, we can help repair the locks and latches. Often, physical break-ins twist and mutilated both the locks and the latches. We will replace everything on your vehicles and get you all set up for future safety in your business.